Good For:
Lunch, Dinner or Side Dish
2 heads bok choy

4dsp Mark's Asian dipping sauce- see recipe
salt to season water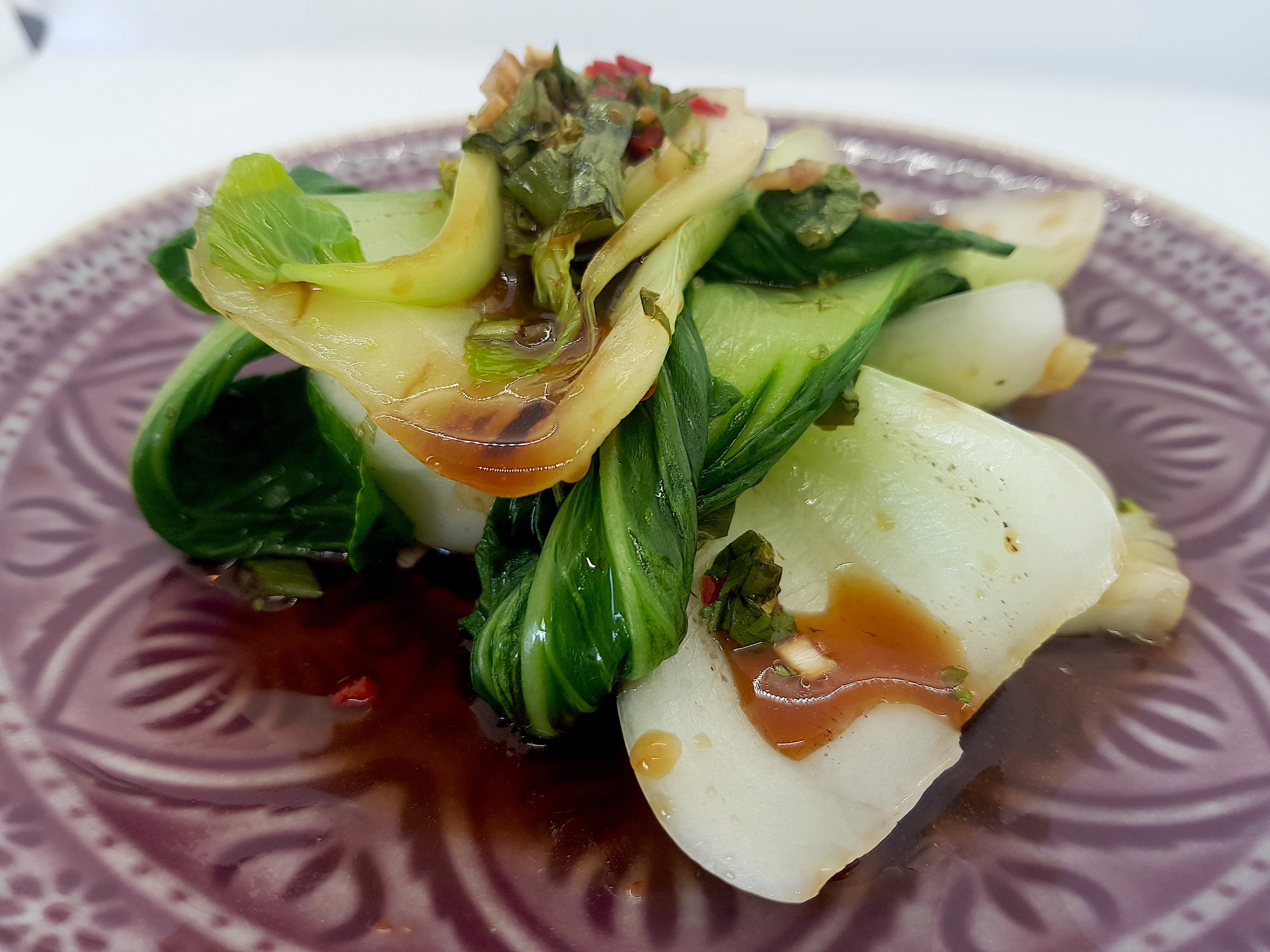 Step by Step Instructions
Step 1
Trim the base off the bok choy and rinse the leaves in cold water. Drain well. 
Step 2
Place the leaves into boiling salted water and cook for 1min. Drain and immediately toss through the dipping sauce. Season to taste.
Step 3
The side dish has a lot of crunch with strong aromatic flavours. 
Link to the video demonstration of use.
No Results Found
The page you requested could not be found. Try refining your search, or use the navigation above to locate the post.