Ready In:
90min (45min in pressure cooker)
Good For:
Lunch or Dinner
700g lamb shoulder- cut into large pieces on the bone

3tsp tomato puree

2 tsp reduced tomato sauce-(optional) make a marinara sauce and reduce till thick

4 cloves garlic

2tsp garlic salt

2tsp red wine vinegar

2tsp veg oil

10 cardamom pods

3tsp curry powder

6 cloves

1tsp soy sauce

1tsp salt

1tsp paprika

3tsp veg oil

400g sour plums- remove the stone from each

1 tomato- roughly chopped

2tsp tamarind- flesh from the pod

1 clove garlic- chopped

1tsp chicken stock powder (check if is GF)

150ml coconut milk

100ml water

1tsp turmeric

3tsp sugar

1 cup fresh coriander- coarsely chopped

1/2 tsp dried chilli (? optional)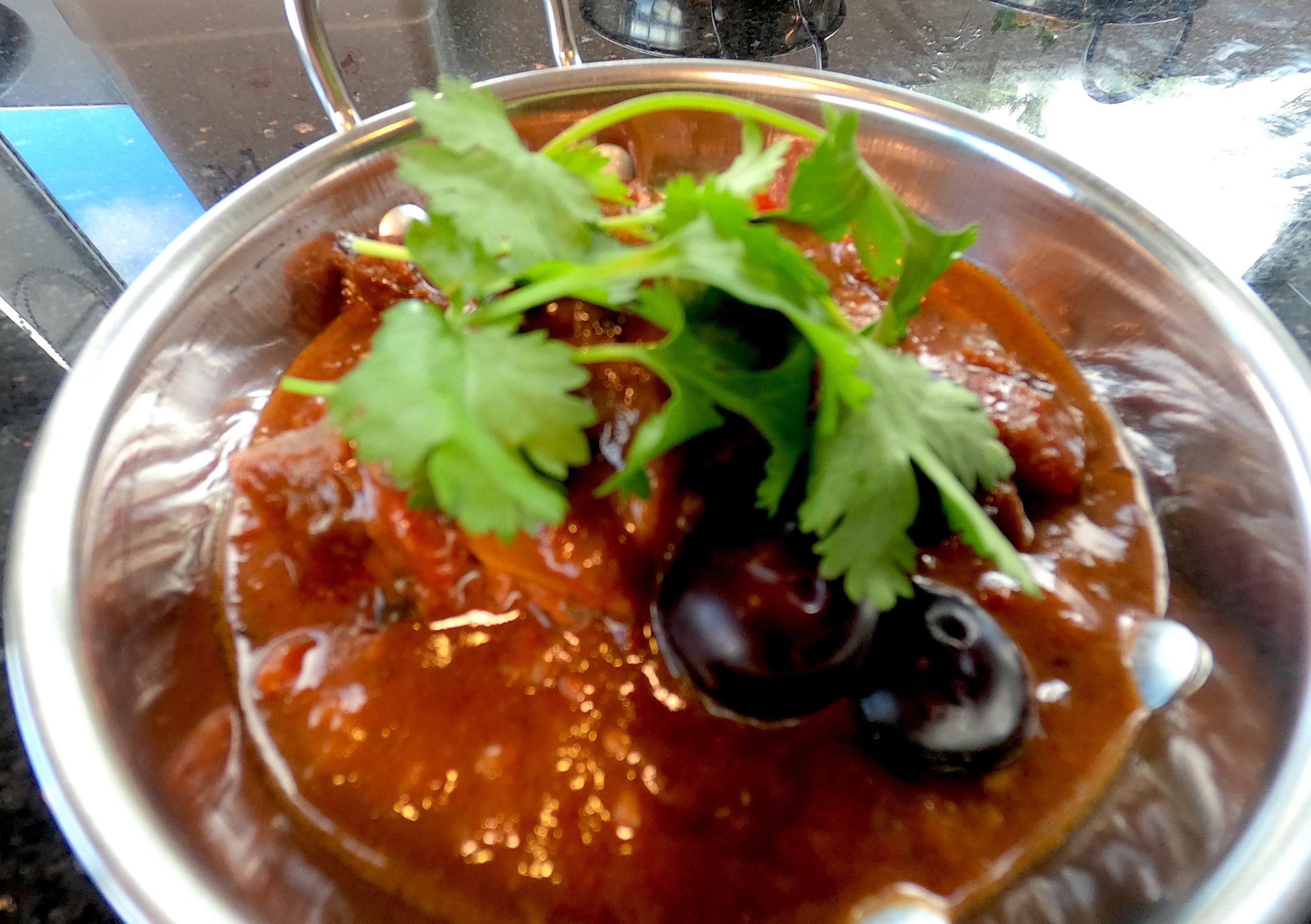 Step by Step Instructions
Step 1
Marinade the lamb in all the listed ingredients from tomato puree to paprika. Mix together and marinade for as long as you prefer, at least 1 hour. I marinade overnight.
Step 2
Heat a large frying pan on a high heat and once hot add all the meat. Don't stir the meat, leave the pan to reheat after adding the cold lamb for 1 min.
After 1min add the veg oil, season the meat with salt and pepper and fry for a further 2 mins. Give a stir during cooking.
Step 3
Add plums, tomato, tamarind and garlic to the meat but don't stir. Leave on high heat for 1 min without stirring. After 1min give a stir, add chicken stock powder and cook for a further 1 min.
Add coconut milk and water to the pan. Lower the heat to medium and cook without a lid for 45 minutes.
Step 4
After 45mins cooking add turmeric and sugar. Stir through and cook for a further 40-45mins without a lid. Don't forget to stir the curry every so often. 
After the full 90 mins cooking taste for seasoning and see if the lamb is tender. It should fall off the bone.
Step 5
Add optional chilli and fresh coriander, spoon through.
Now for the most critical part. Rest the curry for at least ten mins before serving. You'll thank me for it. 
Step 6
My serving suggestion would be a salted chutney, steamed rice, roti or naan or some minted yoghurt like a raita. 
Balanced Flavours
Tender moist lamb with rich fruity and tart aromatics balanced by sugar and spices. 
If you like Rogan Josh, you'll love this creation.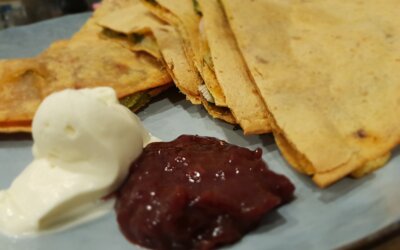 Servings 2 wrapsReady In: 15minsGood For: Main, sandwich, picnic, buffetIngredients 4 large tortilla wraps- any flavour 3 chicken thighs-boneless 1tsp Moroccan spice 1 clove garlic- finely chopped 2tsp olive oil 1/2 tsp smoked paprika 50g feta cheese 30g cooked or...
read more