500g strong flour or tipo '00' flour

120g fine semolina
4 eggs- beaten
30ml olive oil
50ml cold water
8g salt
flour for rolling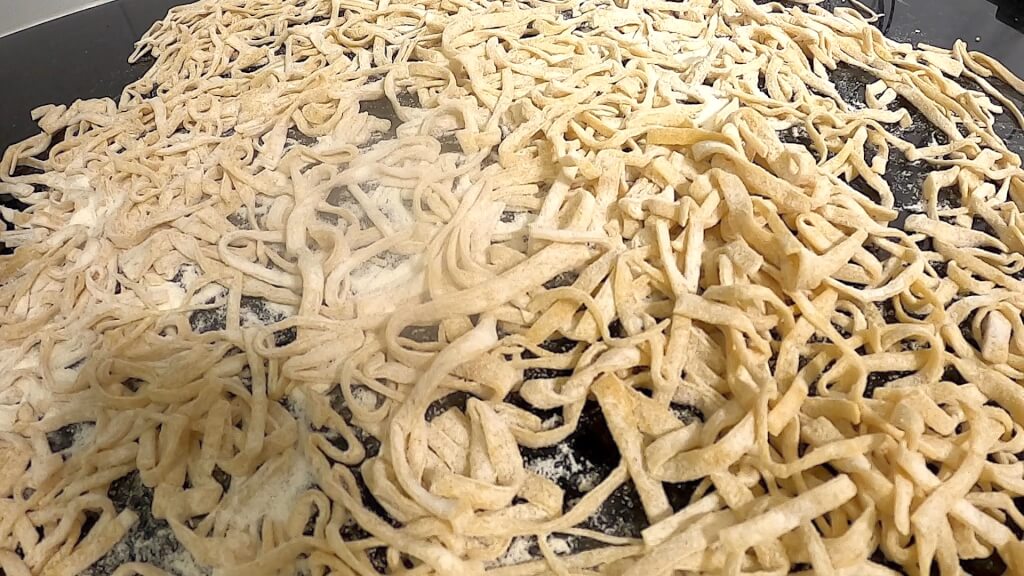 Step by Step Instructions
Step 1
It's essential to use strong flour when making pasta as you need the strength of the gluten. I find the best flour is the tipo '00' unbleached, finely chopped and high in gluten but any strong flour will be ok. 
Step 2
Using a food processor, add the flour, semolina and salt. Mix through for 30secs.
With the machine running, add the wet ingredients and mix until it begins to clump together.
Remove from the machine onto a cleaning work surface. 
Step 3
Work the pasta into a smooth ball by pressing and rolling for up to a minute. Use more flour if required.
Step 4
Wrap the pasta in glad wrap and rest in the fridge for at least 30mins before using.
I use semolina and flour when rolling fresh pasta.
Step 5
The pasta will store for up to 24 hours in the fridge if not used the same day. Put into a freezer bag for up to 3 months.
Makes 950g (suitable for 2 lrg tarts)Ready In: 10minsGood For: Tarts, pies, flans, petit foursIngredients 450g flour (not premium or strong) 300g cold butter 160g icing sugar- sifted 1egg- beaten pinch salt Step by Step Instructions Step 1 I find using a blender or...
read more