5 eggs
1/2 red onion- finely chopped
1 clove garlic- smashed
40ml vegetable oil
50g salami or bacon- diced quite small
1/4 tsp dried chilli flakes
1tsp toasted curry powder
1tsp mild curry powder
1/4tsp turmeric
1 tomato- chopped
1tblsp fresh coriander
30ml cream
Salt & Pepper to taste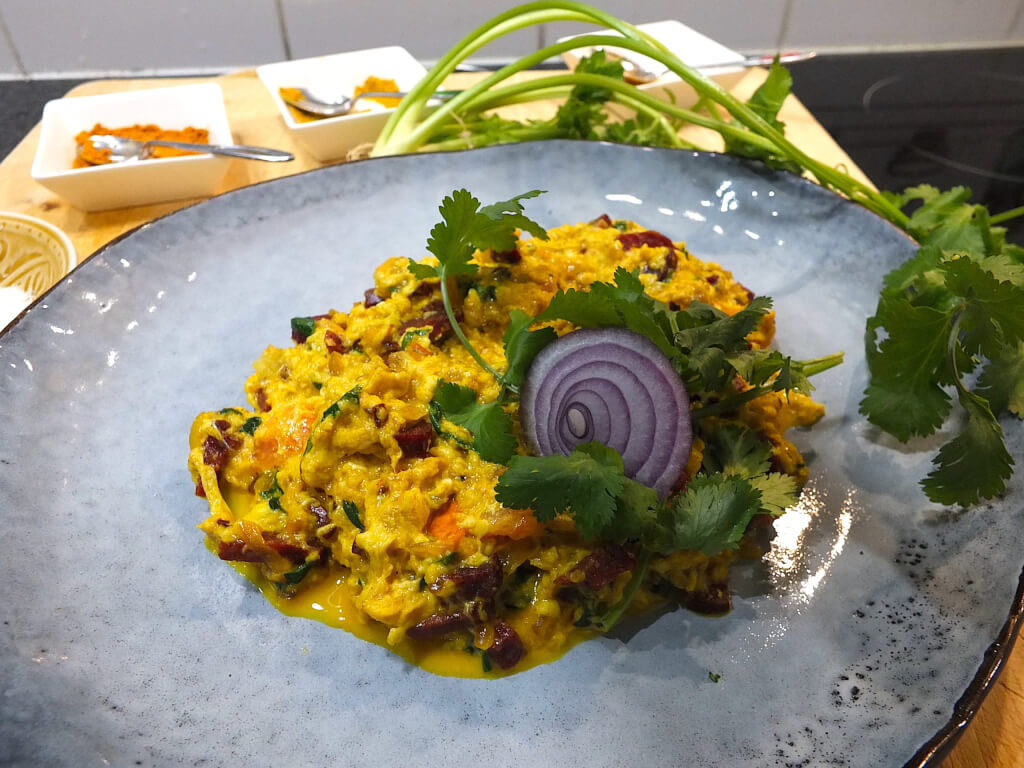 Step by Step Instructions
Step 1
In a frying pan add the oil and fry the onions for 3 mins. Add the garlic, salami or bacon, chilli, and cook for 2-3 mins.
Step 2
Add curry powder, turmeric, and cook for 1 min.
Step 3
Add tomatoes and cook for 2 mins. Season lightly with salt.
Step 4
Add eggs and cream to the pan and reduce the heat to its lowest.
Step 5
Add coriander and cook to your liking. Firmly cooked or soft.
Step 6
Delicious served with Mark's sourdough roti bread and mango chutney.
No Results Found
The page you requested could not be found. Try refining your search, or use the navigation above to locate the post.