Good For:
Breakfast, Lunch, Dinner
2 eggs

30-40 ml white vinegar
1.5 lit boiling water
seasoning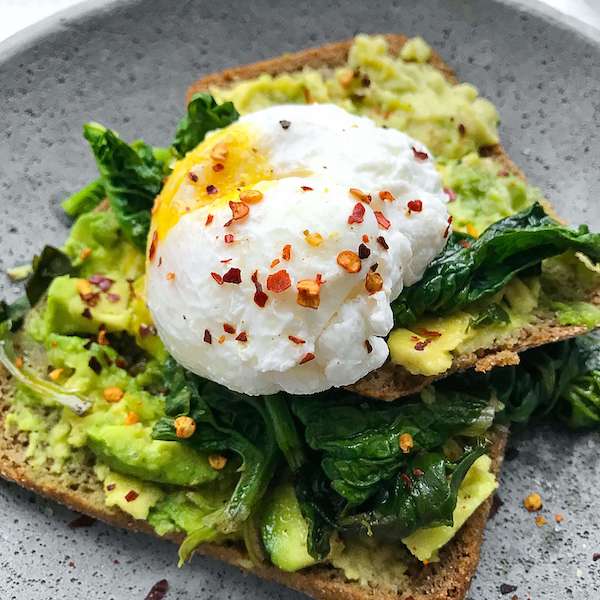 Step by Step Instructions
Step 1
There are a few tricks when poaching an egg but when followed can produce the most rounded, perfectly formed runny yolked gems, 
Use a tall pot so the eggs have a chance to form when falling through the water column. Don't use salt, but season the eggs after cooking.  
Step 2
Add enough white vinegar that once tasted the water tastes slightly vinegary but not strong. I always cook my vinegary water for 20 mins before cooking the eggs.
Step 3
Break the eggs into a cup or container first before placing them into the water.  Have the water simmering lightly, stir to form a light vortex, gently pour the egg into the water but don't drop it in. Add both eggs and lower the heat to medium.
Step 4
Don't boil the water when the eggs are cooking. Depending on egg size, they'll take between 3-4 mins to cook with a soft centre. Remove eggs with a slotted spoon onto a paper towel. Season with salt and pepper.
No Results Found
The page you requested could not be found. Try refining your search, or use the navigation above to locate the post.