Good For:
Lunch, Dinner, Picnic
4 x 180g pieces pork belly- with bone and rind

2 tsp blackened seasoning (see my recipe for blackened seasoning)

3 carrots- chopped

1 onion- chopped

2 cloves garlic- coarsely chopped

3tsp tomato puree

3tsp red wine vinegar

2tsp Worcester sauce

3tsp sweet chilli sauce

1 tsp soy sauce

1 cup water

1tsp brown sugar

1/4 tsp dried chilli flakes

2 star anise

3tsp veg oil (optional)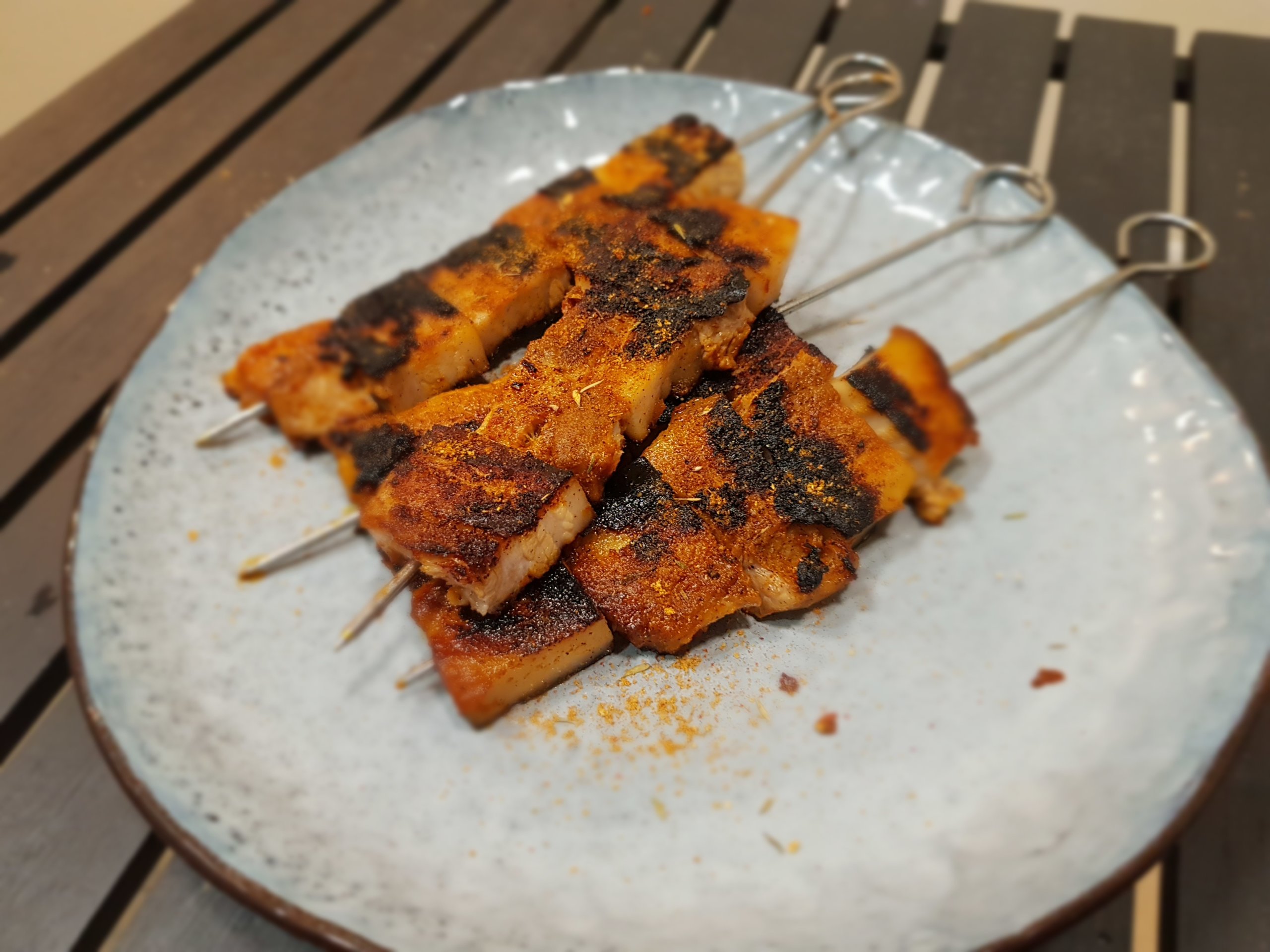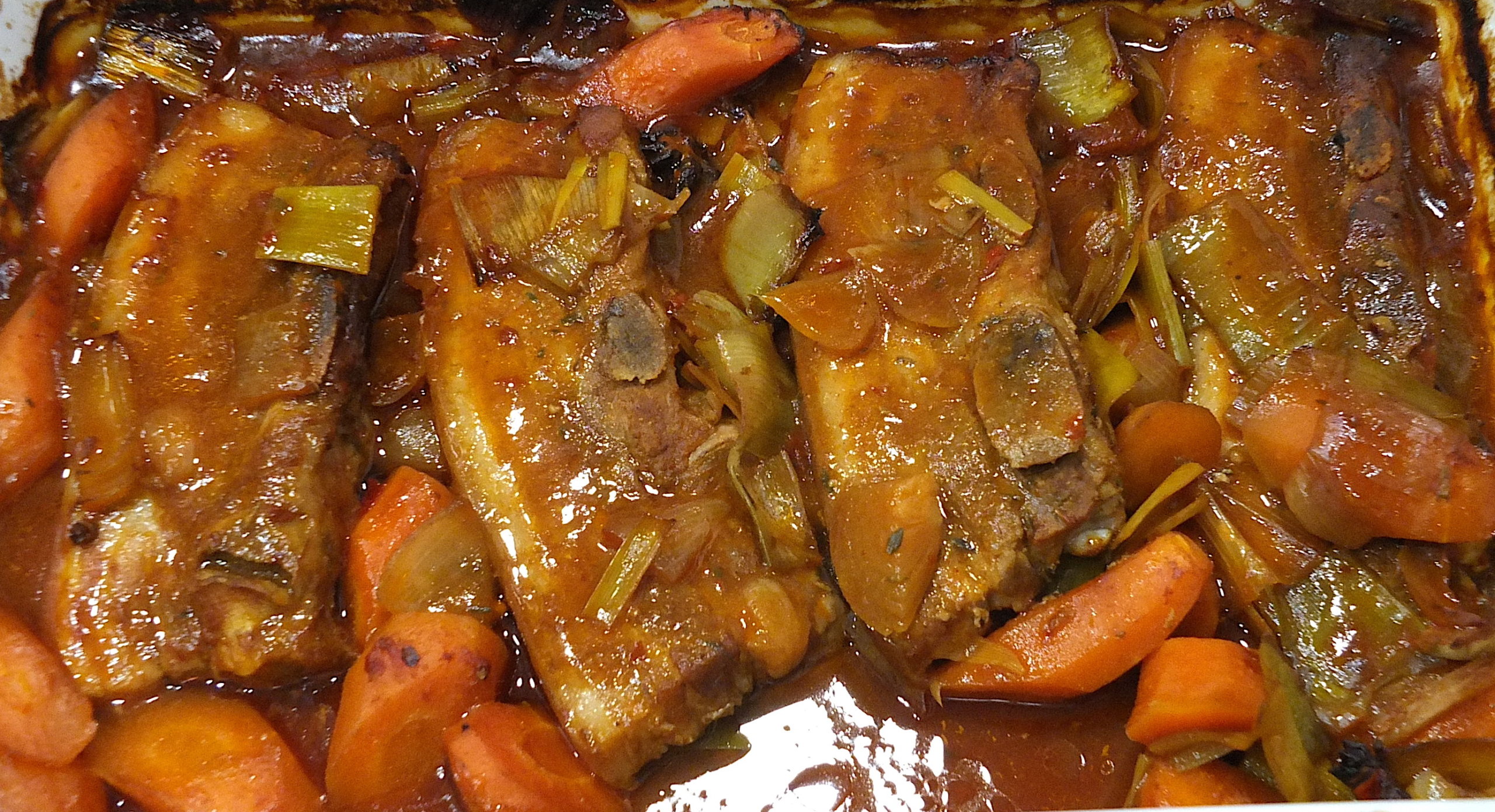 Step by Step Instructions
Step 1
Season the pork with blackened seasoning on both sides and leave to cure for 10mins.
Step 2
In a large casserole dish, place the carrots, onions, garlic, tomato and the rest of the ingredients into the dish. Place pork over the top.
Step 3
Cover with tin foil and place into a preheated oven at 170°C for 90 minutes. Halfway through cooking turn the pork over, cover again and continue cooking. Remove from the oven towards the end of cooking to baste and improve the flavours. Place back into the oven after each basting (pouring cooking juices over the meat).
Step 4
Once cooked and the meat feels tender, remove from the oven and leave to cool and rest for at least 2o mins. Reduce the sauce over heat to the consistency you prefer.This is the first 'Way'. 
Step 5
In the second 'Way' you remove the pork from the braising dish once rested and onto a plate to cool in the fridge.
Once cool, trim away any bone and cut each piece of pork into 4 chunks. Thread each chunk onto a wooden skewer.  
Step 6
Brush a little oil over each pork skewer and BBQ or grill in a hot pan, charring both sides over medium heat for 2-3mins each side.
Sprinkle blackened seasoning over when serving and lemon.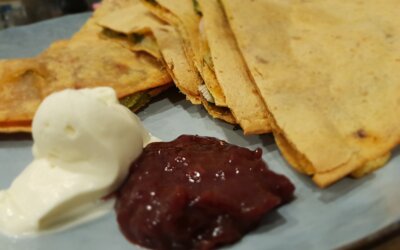 Servings 2 wrapsReady In: 15minsGood For: Main, sandwich, picnic, buffetIngredients 4 large tortilla wraps- any flavour 3 chicken thighs-boneless 1tsp Moroccan spice 1 clove garlic- finely chopped 2tsp olive oil 1/2 tsp smoked paprika 50g feta cheese 30g cooked or...
read more