Good For:
Too many things. A must have in the fridge. 
9 mangoes
170g raisins
2 fresh red chilli- finely chopped
1 1/2 red onion- finely chopped
35g fresh ginger-grated
6 cloves garlic-crushed
1/4 tsp ground coriander
1/4 tsp ground cumin
pinch cinnamon
1/4 tsp sweet spice
1tsp fennel seeds
1tsp cumin seeds
8 juniper berries
1 1/2 tsp curry powder
1tsp ajwain seeds
4 star anise
10 peppercorns
2tsp salt
180g brown sugar
110ml white vinegar
100ml water
1 spring onion- finely chopped
20g butter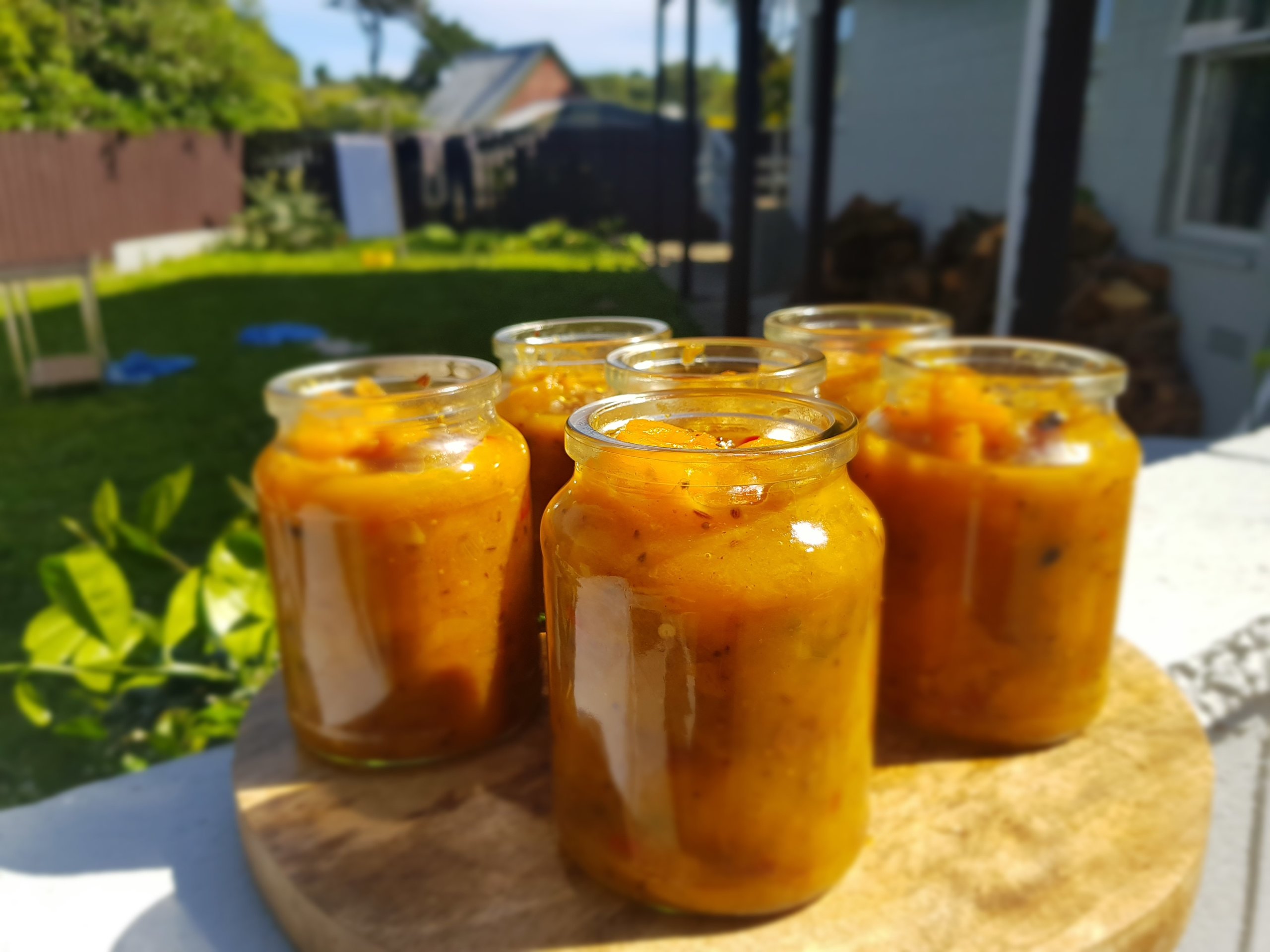 Step by Step Instructions
Step 1
Wash the mangoes in cold water and place into a colander to drain. Sterilise any jars you're using to store the relish. Peel the mangoes and chop into roughly sized pieces, it doesn't need to be perfect. 
Step 2
In a large pot over a medium heat, add the butter and melt. Grind together peppercorns, fennel seeds, cumin seeds and ajwain seeds in a pecil and mortar. Add these to the pot together with all the spices and herbs ONLY. Cook for 2-3mins. 
Step 3
Add the mangoes to the pot and stir through all the spices. Cook for 5mins and then add water, salt, brown sugar and vinegar. Bring to a simmer, cover with a lid and over a low heat cook for an hour, stirring every once in a while. 
Step 4
After 1 hour of cooking, add the sultanas to the pot and continue cooking for another 30mins with the lid on. 
Step 5
After 1 1/2 hours of cooking, remove the pot from the heat and start to fill the sterilised jars immediately while the chutney is very hot. This chutney must be refrigerated and used within 3 months.
This chutney doesn't contain a large quantity of sugar like a jam so it won't preserve in the same way. 
No Results Found
The page you requested could not be found. Try refining your search, or use the navigation above to locate the post.