Good For:
Lunch or Dinner
3kg chicken thigh: on bone, cut in half

3tsp toasted Sri Lankan curry powder

2tsp fenugreek

1tsp dried ? 

1tsp sweet spice

1 lemon – sliced

1tsp cumin seeds

1tsp crushed black pepper

2 onions -grated

4 cloves garlic-sliced

2tsp turmeric

2tsp grated ginger

250ml natural yoghurt

1 1/2 tsp rock salt-crushed in pecil and mortar

80g butter

2 onions -diced

2 tomatoes -diced

400ml coconut cream

1tsp chicken ? stock powder

2tsp fresh tamarind

1cup water

120g cashew nuts-chopped finely

1/2tsp black pepper

1cup fresh coriander-? chopped

125ml natural yoghurt- sauce for chicken

1/2 tsp honey-sauce for chicken

pinch dried ?-sauce for chicken

1tsp fresh ? coriander-chopped-sauce for chicken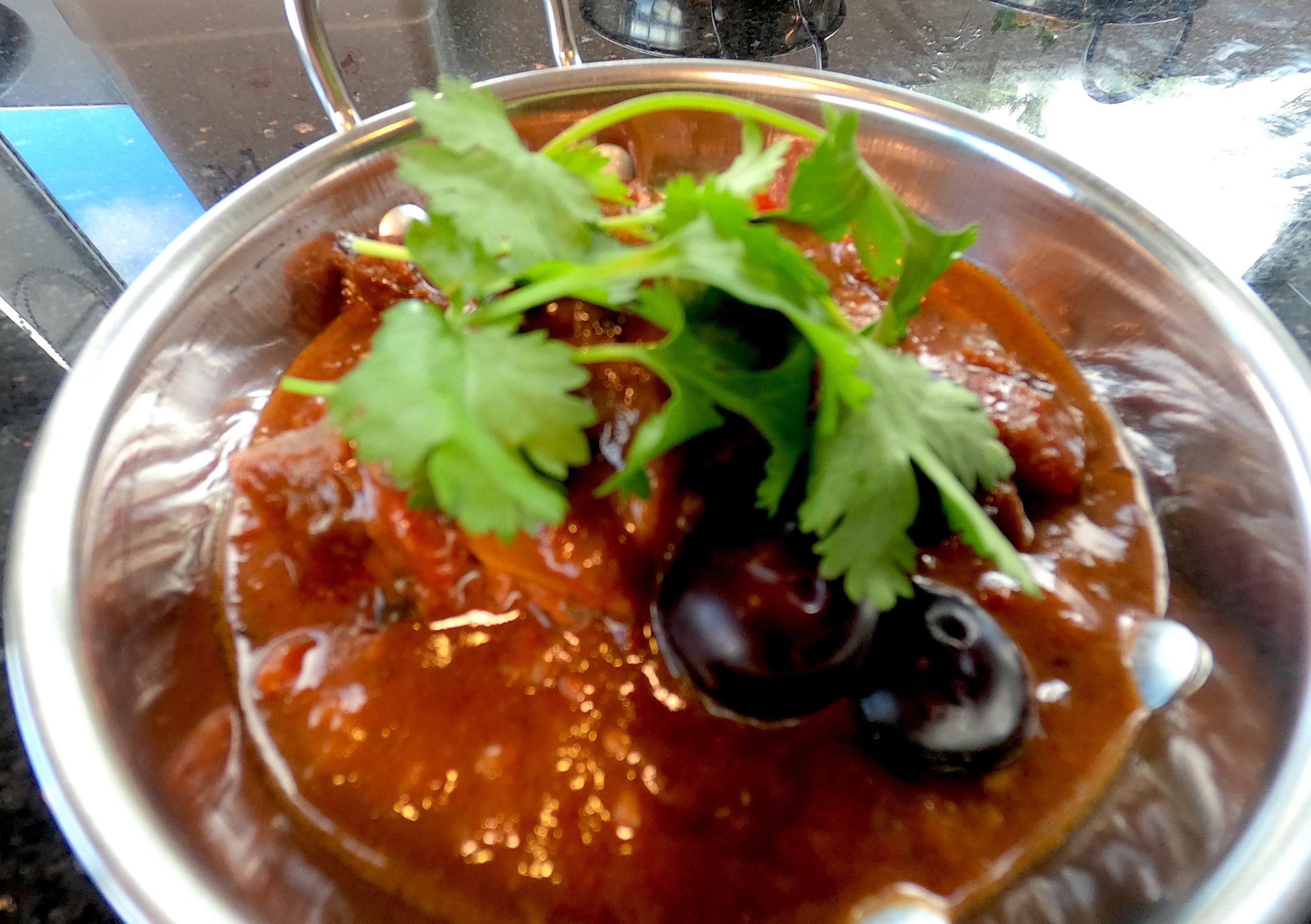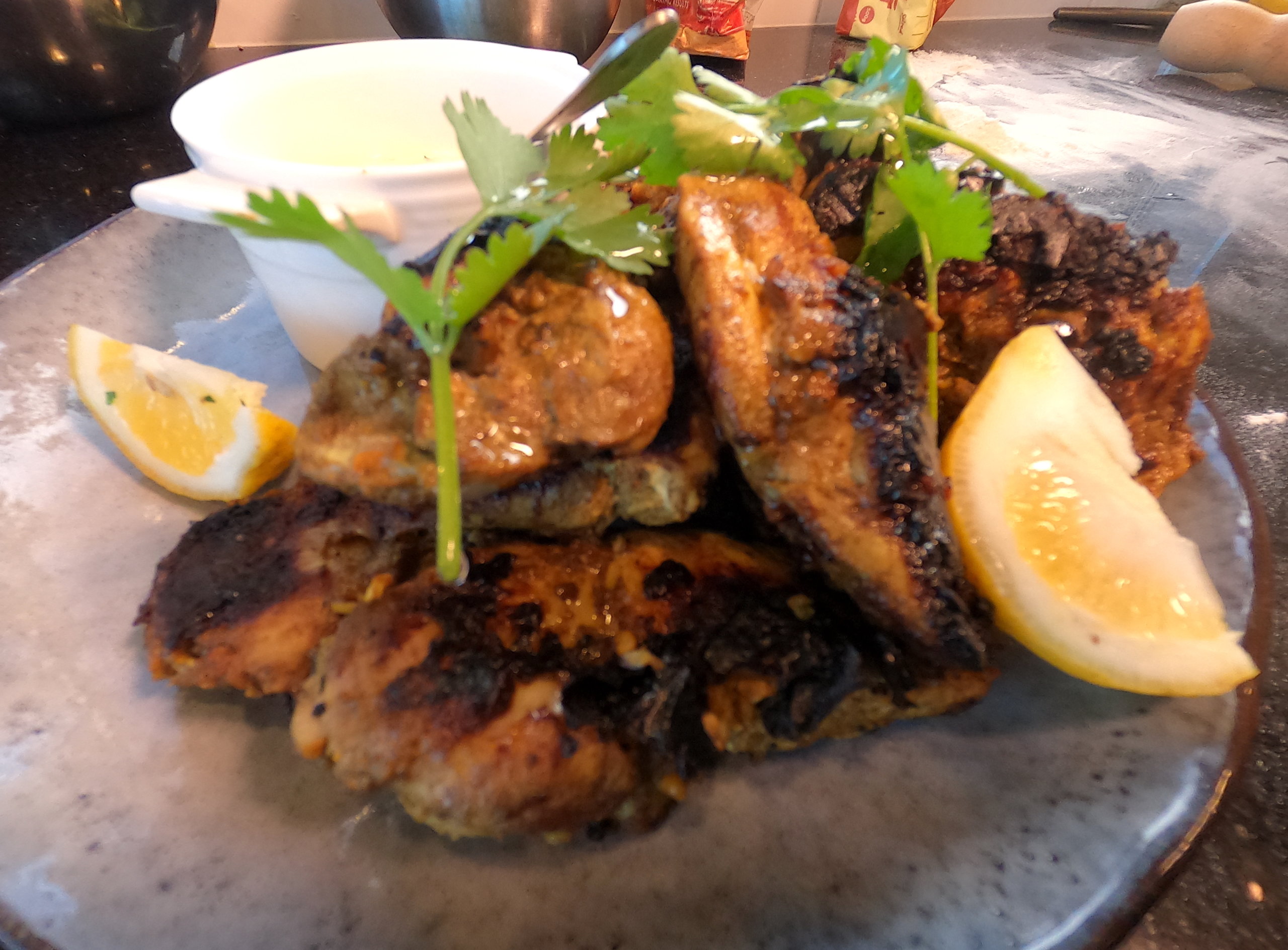 Step by Step Instructions
Step 1
Marinade the chicken in all the listed ingredients from toasted curry powder to rock salt. Mix together, cover with glad wrap and marinade for 24hours. 
Step 2
With the first 'Way', Heat a pot over medium to high heat, brown the onions in butter for 4mins, add tomatoes and cook for 3mins, season.
Add half the chicken to the pan, cook for 2mins. Add coconut cream, chicken stock powder, tamarind and water. Cook rapidly for 15 mins.
.
Step 3
Add the nuts to the curry and over medium heat cook for another 15 mins.
Step 4
Remove from heat once cooked and rest for 10 mins before adding coriander. Season to taste.
If you can rest the curry for 30 mins, it'll taste better.
Step 5
For the second 'Way', heat a griddle top, frying pan or BBQ for 2-3mins. Place the chicken onto the grill or pan and cook for 4-6 mins on each side over medium to high heat.
No need for oil but if you'd prefer add a little oil during cooking.
Rest the chicken for 5 mins once cooked.
Step 6
The sauce for the chicken is simple. Mix together the honey, yoghurt, chilli and coriander. 
Perfect for the BBQ.
Ideas
Making two dishes from one element can be a great time saver. Marinade the chicken and make curry the first night and grilled with salad & vegetables on the second.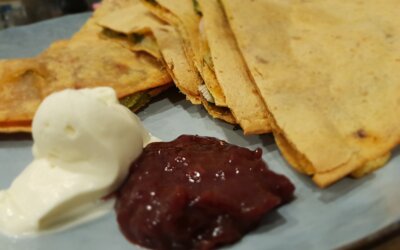 Servings 2 wrapsReady In: 15minsGood For: Main, sandwich, picnic, buffetIngredients 4 large tortilla wraps- any flavour 3 chicken thighs-boneless 1tsp Moroccan spice 1 clove garlic- finely chopped 2tsp olive oil 1/2 tsp smoked paprika 50g feta cheese 30g cooked or...
read more