Good For:
Curing, Marinading
500ml hot water

4tbsp sea salt

2tbsp brown sugar

2tsp spices of choice

1 tsp star anise

2 cloves garlic- peeled and left whole

1 fresh chilli- coarsely chopped

4 thick slices lemon
Step by Step Instructions
Step 1
Mix together and leave to cool before using to cure.
If curing poultry I normally cure breasts for 20mins, legs for 2hours, and whole for 4hours.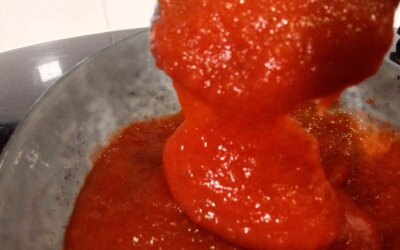 Makes  2 cups (500ml)Ready In: 10 minsGood For: Sweets sauce, desserts & cakes Ingredients 400g frozen or fresh strawberries 220g caster sugar 1 lemon-juice only 1/4 tsp vanilla essence 6g agar-agar Step by Step InstructionsStep 1 Fluid gels are frequently used by...
read more