Good For:
Lunch, dinner, vegetarian option
250g paneer-cut into dice

3tsp vegetable oil

1/2 onion-sliced
1/4tsp fennel seeds
3 cardamom pods
2 sticks celery-finely chopped
3 cloves-whole
1tsp mustard seed
3 cloves garlic-sliced
1tsp mustard
1tsp fresh tamrind
1 sweetcorn on cob-remove kernals
4tsp butter
1 tomato-chopped
400ml coconut milk
1tsp turmeric
1/2 tsp garam masala
100g spinach leaves-washed
125ml milk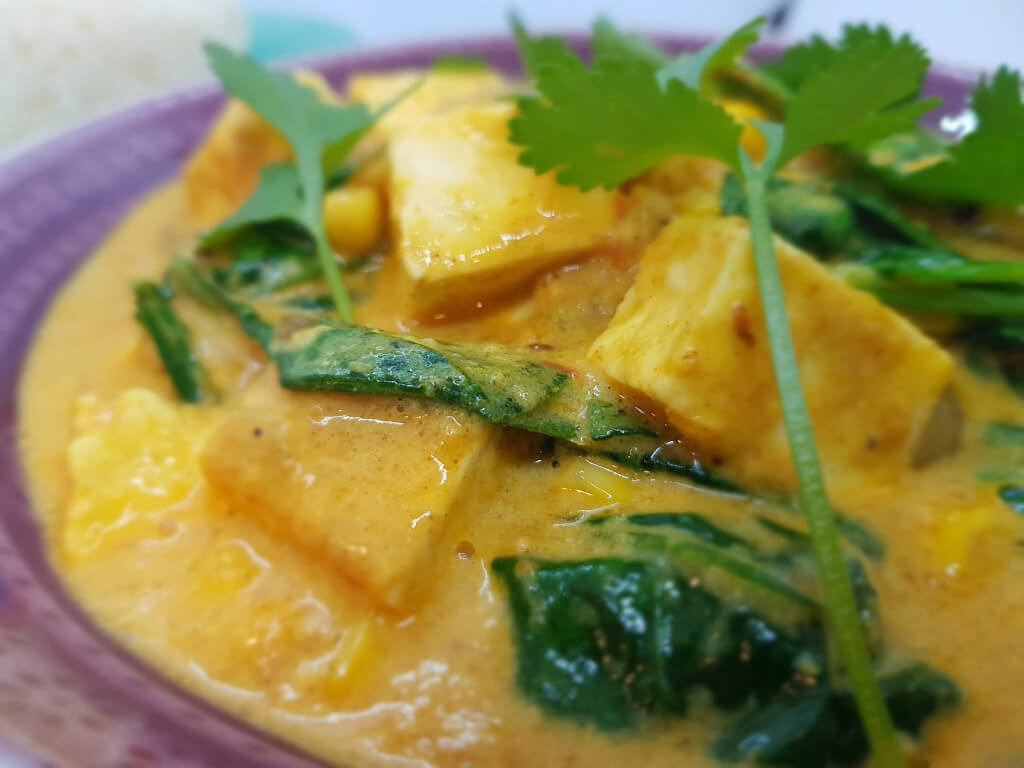 Step by Step Instructions
Step 1
My trick when using paneer is to soak it in hot water for 10mins before using.
Step 2
In a medium pot over a medium heat, add vegetable oil and allow to heat for 1min. Add onion, fennel seed, cardamom, celery, clove, mustard seed, garlic, coriander seed, tamarind, sweetcorn to the pan and increase the to high heat.
Cook for 5mins stirring frequently. 
Step 3
Add tomato and  mustard to the pot and cook for 2mins.
Add milk, butter, salt and pepper to the pot and cook for 15mins on low heat with a lid.
Step 4
After 15mins cooking on a low heat, add garam masala and paneer, replace the lid and cook for a further 20mins.
The cooking liquid should remain above the vegetables, add a little more water if needed.  
.
Step 5
Remove the pot from the stove and allow it to cool for 5mins before adding spinach.
Season to taste.
Add fresh or dried chilli if you like this dish medium or hot as this dish is mildly spicy.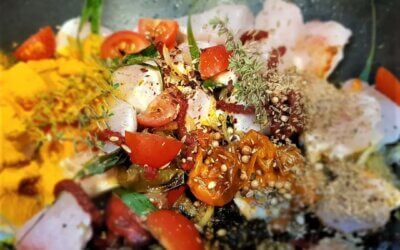 Servings 4Ready In: 15 minsGood For: Lunch or Dinner Ingredients 600g white fish fillets-bones removed 30ml peanut oil 2 spring onion- chopped thinly 4 cloves garlic- sliced thinly 2 sticks lemon grass 10 cherry tomatoes- cut into 1/4s 2tsp tomato puree 2 sticks thyme...
read more