Good To:
Have ready in the fridge or freezer for multiple preparations
800g dark chocolate

800g cream
30g butter
lrg pinch salt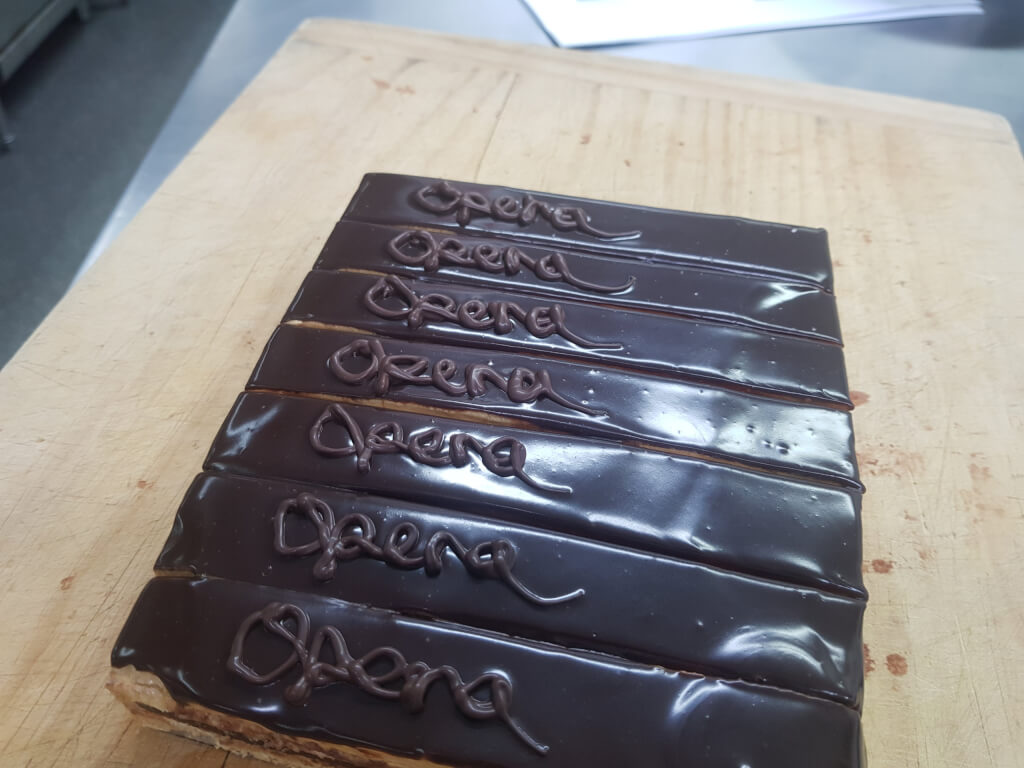 Step by Step Instructions
Step 1
It goes without saying that the better the chocolate (you use) the more superior the taste.
Using a large knife, chop the chocolate into small pieces, the smaller the better.
Step 2
Heat up the cream to a simmer. The cream must come to a simmer and then removed from the heat. Add half of the hot cream to the chocolate and wait for 3mins before stirring.
Step 3
Stir through until the chocolate has completely emulsified.
If after stirring there are still pieces of chocolate that didn't melt, reheat the other half of cream again and add this to the chocolate, otherwise add the rest of the cream to the chocolate and stir through completely. Stir through the salt.
Step 4
The ganache is now ready to use. Sometimes people put egg yolks to enrich the mixture and aromatics like ginger, vanilla etc to flavour. This is up to you. If adding egg yolks add 3yolks to the mixture after all the chocolate has been added.
Step 5
Ganache has numerous uses:
A= chilled and whipped to use as a buttercream
B=melted to 35 degrees and poured over a cold cake to glaze
C=chilled and mixed with dried cake crumbs, fruit and nuts and shaped into truffles
D=melted and mixed with icing sugar and butter for icing cupcakes and other baked goods
E=mixed with whipped cream for a velvety chocolate mousse.
F=add eggs, flour, melted butter and nuts for a most decadent brownie
G=add warm milk for the best hot chocolate ever
H= melted together with cream cheese and whipped cream for a chocolate cheesecake. 
 I= added to a ice cream custard for chocolate ice cream like no other. 
Step 6
Chocolate ganache will refrigerate for up to 6 weeks and freeze for up to 3 months. 
Makes 950g (suitable for 2 lrg tarts)Ready In: 10minsGood For: Tarts, pies, flans, petit foursIngredients 450g flour (not premium or strong) 300g cold butter 160g icing sugar- sifted 1egg- beaten pinch salt Step by Step Instructions Step 1 I find using a blender or...
read more