Ready In:
40mins Plus overnight chill
Good For:
Morning tea, party, picnic
220g dark chocolate- truffle

70ml cream-truffle

20g butter-truffle

280g flour

75g cocoa

2.5 tsp baking powder

1/2 tsp baking soda

1/2 tsp salt

250g caster sugar

3 eggs-beaten

300ml buttermilk

55g butter

60ml oil- canola or vegetable

2tsp instant coffee -optional

150g dark chocolate – chopped

60g melted milk chocolate

150g chocolate- for icing

30g butter-for icing

60g icing sugar-sifted-for icing

40ml cream, warm-for icing

chocolate shavings
cocoa- 10g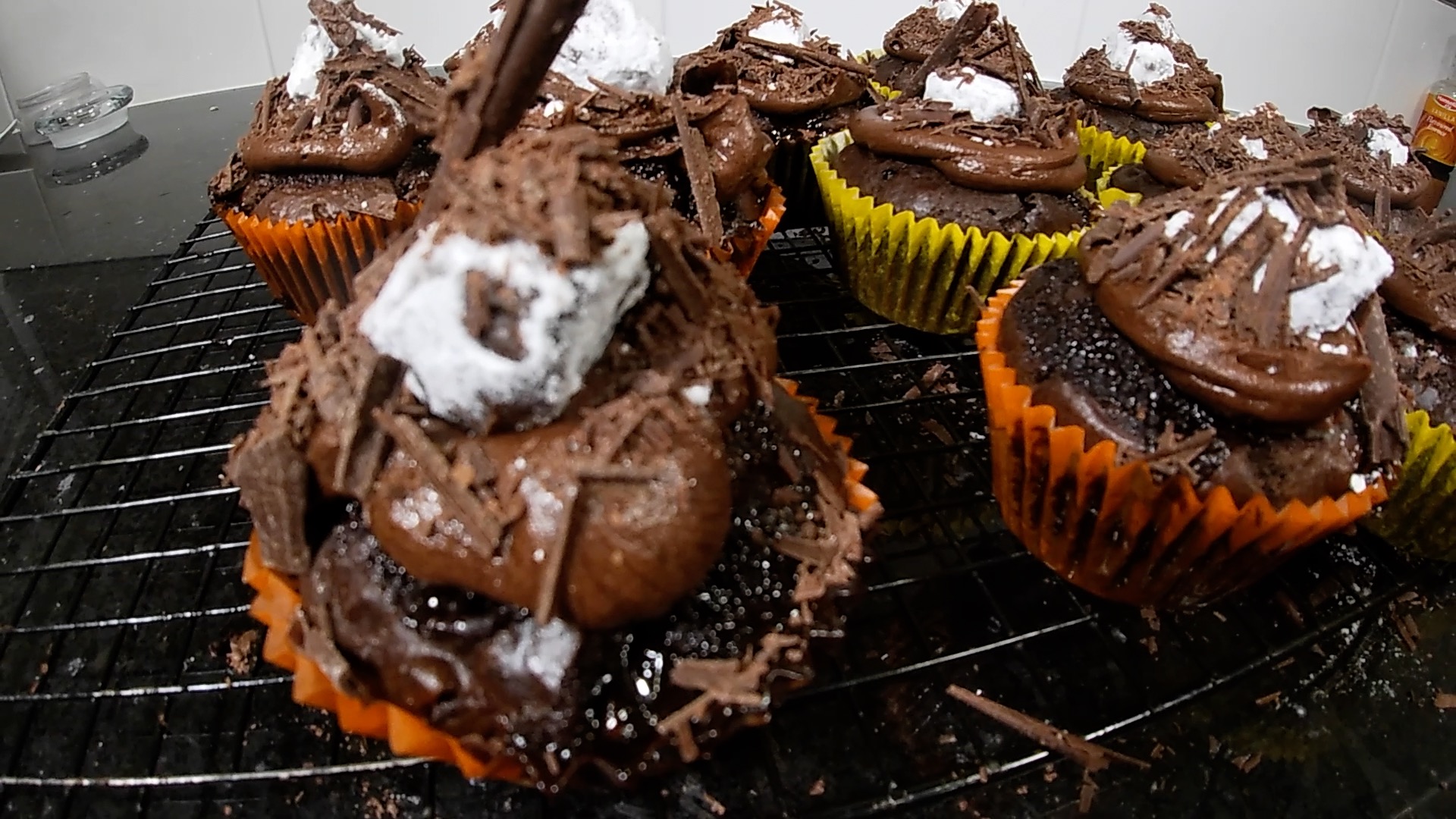 Step by Step Instructions
Step 1
 Heat the cream for the truffle, add the chocolate and butter, stir through until melted. Chill overnight. Next day roll into balls and then into icing sugar
Step 2
Beat together all the ingredients apart from the chocolate to a smooth consistency.
Add the melted chocolate and chopped chocolate to the mixture.
Spoon into cupcake wrappers filling no more two thirds.
Step 3
Bake in a preheated oven at 180°C for 12-14mins, or until the sponge springs back.
Remove onto a cooling rack.
Step 4
Over a hot water bath or bain-marie, melt chocolate and hot cream together to make the icing. Once melted stir through the butter.
Once mixed, stir through the icing sugar. Cool over a cold water bath to piping consistency.
 Step 5
To finish the cupcake pipe the icing over in a swirl and place a truffle in the middle. Scatter chocolate shavings over the top and dust with a little cocoa.
Storage
They freeze very well for up to three months.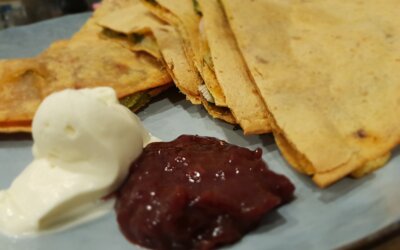 Servings 2 wrapsReady In: 15minsGood For: Main, sandwich, picnic, buffetIngredients 4 large tortilla wraps- any flavour 3 chicken thighs-boneless 1tsp Moroccan spice 1 clove garlic- finely chopped 2tsp olive oil 1/2 tsp smoked paprika 50g feta cheese 30g cooked or...