Good For:
Salad, Side or Main
400g long grain rice

1 onion- thinly sliced

40g butter

50g dried apricots-sliced

45g cashew nuts- roasted, roughly chopped

1 carrot-grated

1tsp salt

2tsp chicken stock powder

2tsp turmeric

3 bay leaves

4dsp stewed apricots (or pureed)- chopped

1tsp Italian herbs

800ml boiling water

1/2 tsp black pepper

olive oil (optional)
lemon (optional)
flat leaf parsley (optional)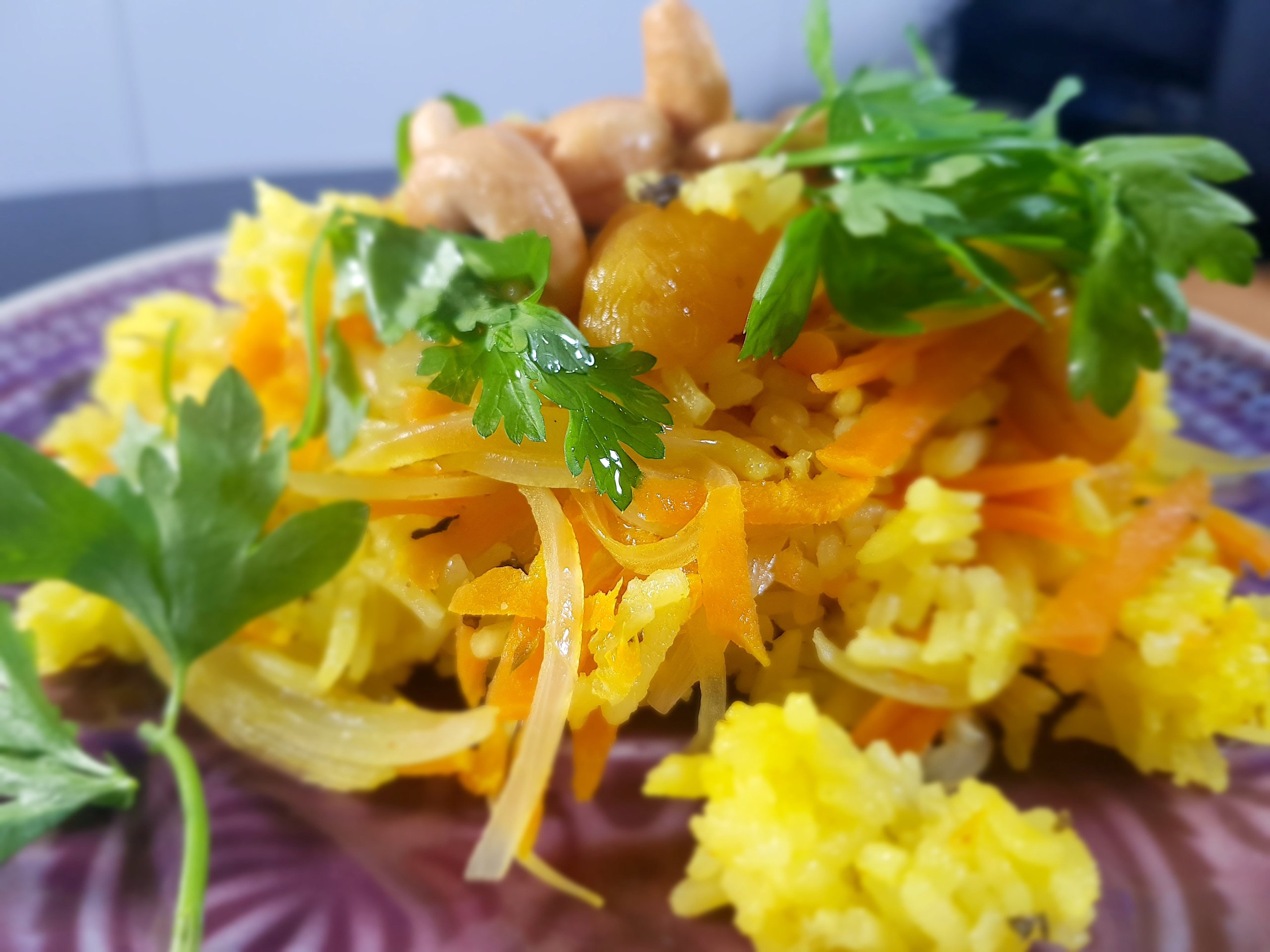 Step by Step Instructions
Step 1
Wash the rice very well and drain.
In an ovenproof dish and over medium heat, add butter and onions and fry for 4mins without colouring.
Step 2
Add carrots, turmeric, seasoning, bay leaves, Italian seasoning and chicken stock powder to onions and cook for 2mins.
Step 3
Add the washed rice, cashew nuts, apricots, boiling water and pepper. Season with salt.
Cover with tin foil and place into a preheated oven at 210°C and cook for 20-25mins until cooked. Check the rice and remove it from the oven to rest for 5mins after cooking.
Step 4
After resting the rice for 5mins, stir through the rice and check the seasoning.
Add olive oil if you'd like and a squeeze of lemon.
Step 5
Top rice with chopped cashew nuts and more apricots and a few leaves of flat parsley.
Link to Video Demonstration
 Video Coming Very Soon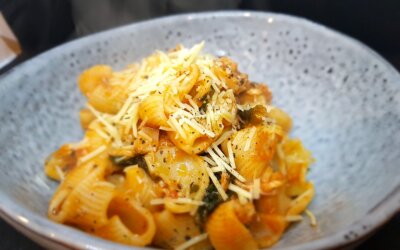 Serves 5Ready In:  45minsGood For: Lunch, dinner or pot luck Ingredients 500g dry pasta- any shape 1 x 400g tin tomatoes  50ml olive oil 1 onion-chopped 2 cloves garlic- peeled and sliced 60g bacon- can be pancetta, streaky, back or shoulder 2 sticks fresh thyme 1 tsp...
read more