Good For:
Salads, as relish or a filling
1 lrg corn on the cob

1 small chilli- chopped
1 tomato-chopped
1/2 capsicum-chopped into small dice
1/2 tsp mustard seed
2 spring onion-sliced
30ml olive oil
30g butter
100g cooked chick peas-roughly chopped
2tsp coriander-chopped
60ml water
1/4tsp salt
generous milled pepper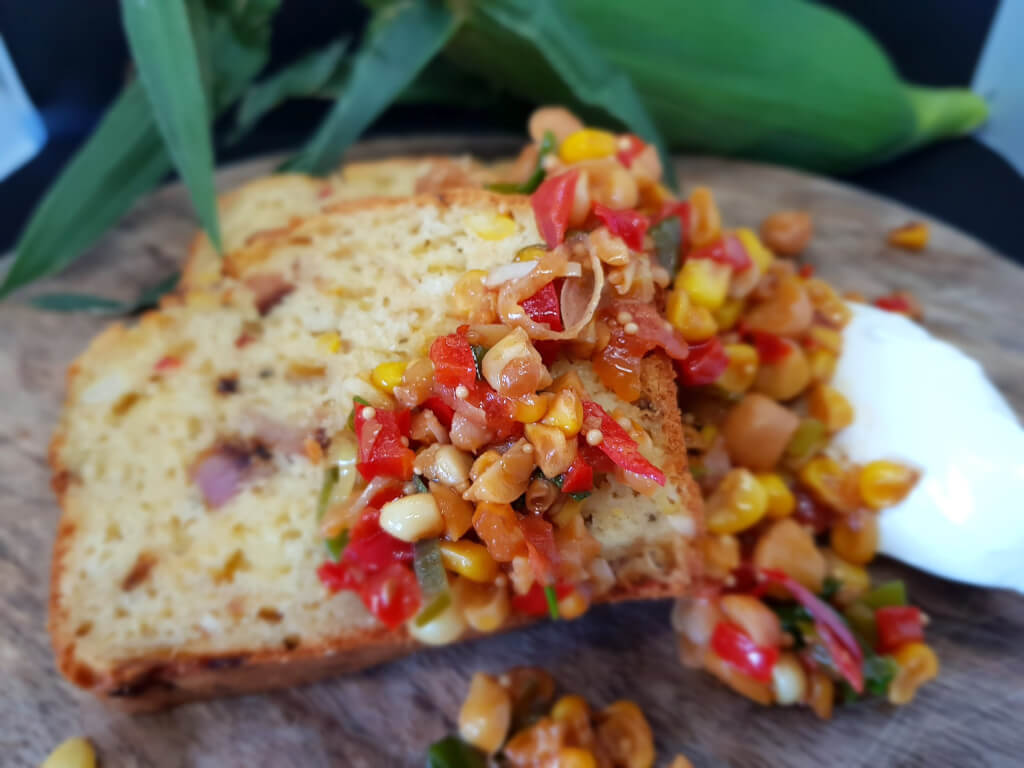 Step by Step Instructions
Step 1
Remove the outer leaves from the corn, wash in cold water and then trim the corn from the cob using a sharp knife. 
Bring a pot of salted water to a boil and cook the corn for 3mins before draining in a sieve.
Step 2
 In a large frying pan over a high heat, add olive oil and sweetcorn and fry for 3mins or until lightly golden brown.
Add chilli, garlic, tomato, capsicum and mustard seed to the sweetcorn and cook for 4mins. Season with salt and pepper.
Step 3
Lower the heat and add chick peas, spring onion and water. Cook for 10mins. Season to taste.
Step 4
Add chopped fresh coriander and it's ready.
Will store in the fridge for up to 3 days.
Makes 950g (suitable for 2 lrg tarts)Ready In: 10minsGood For: Tarts, pies, flans, petit foursIngredients 450g flour (not premium or strong) 300g cold butter 160g icing sugar- sifted 1egg- beaten pinch salt Step by Step Instructions Step 1 I find using a blender or...
read more