Good For:
Lunch or Dinner 
600g white fish fillets-bones removed

30ml peanut oil
2 spring onion- chopped thinly
4 cloves garlic- sliced thinly
2 sticks lemon grass
10 cherry tomatoes- cut into 1/4s
2tsp tomato puree
2 sticks thyme
1tsp turmeric
1/4 tsp fennel seeds
1 fresh chilli
Dried chilli flakes-generous pinch
1/2 tsp lemon zest
400ml coconut milk
1/2 tsp coriander seeds
1/2 cup water
1tsp soy sauce
salt and pepper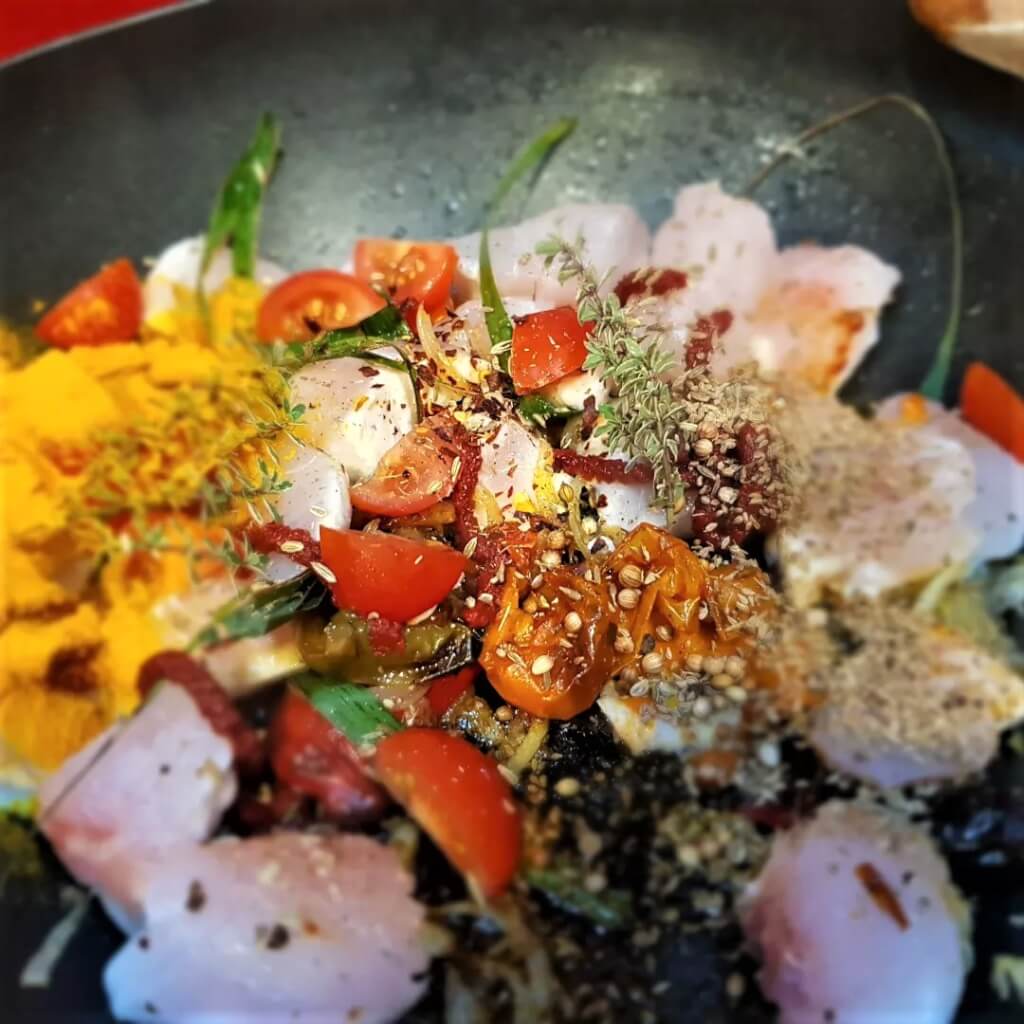 Step by Step Instructions
Step 1
Cut the fish into large chunks approximately 3-4cm square.
Mix turmeric, fennel seeds, coriander seeds and dried chilli and soy sauce through the fish. Stir together. 
Step 2
In a large frying pan or pot, heat over a medium heat for 2mins. Add peanut oil, garlic and spring onion and cook for 2mins. 
Step 3
Add the fish to the pan and stir through. Increase the heat to medium high and add tomatoes, tomato puree, thyme and lemon zest. Stir through and season. Cook for 2mins.
Step 4
Add coconut milk and water and bring to a simmer. Season with salt and pepper and reduce the heat to medium.
Once the liquid comes to a simmer, cook for 3-5mins.
Remove the pan from the heat and leave to rest for 5mins before eating. Add more chilli if you like it hot. This dish is a medium heat. 
Step 5
This dish can be eaten by itself, with rice, can be the base sauce for a pasta dish, be eaten with salad, in a tortilla or roti wrap.
The options are endless. 
No Results Found
The page you requested could not be found. Try refining your search, or use the navigation above to locate the post.